Calor Propane Cylinder (UK POL) Adapter to 8mm Polypipe FARO
SKU:

183035

Weight:

0.20 KGS

Shipping:

Calculated at Checkout
Description
Calor Propane Cylinder (UK POL) Adapter to 8mm Poly Pipe (ie. FARO)
This adapter dedicated for Calor or any other propane bottle with British POL female inlet helps to connect propane cylinder with 8mm LPG gas poly pipe and then with 8mm inlet Rotarex filler equiped with non return valve, common for autogas conversions.
Adapter makes possible to refill the Calor gas cylinder with LPG by the nozzle used on autogas refilling stations.
This product contain adapter on its own. To use it for refilling you need also:
Picture shows adapter with a 8mm poly pipe and with a 8mm straight FARO type fitting to 8mm UK bayonet filling point (with internal non return valve)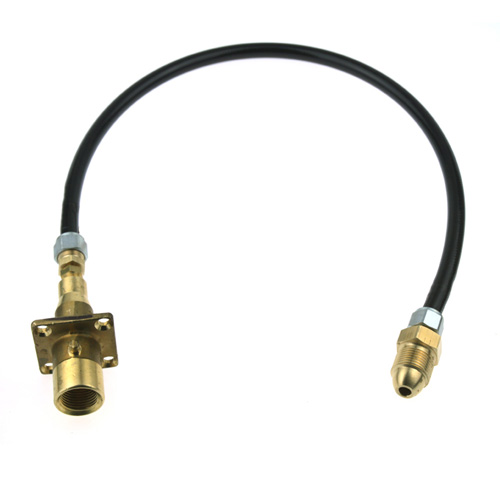 Please notice that brass only has the self sealing properties.
Do not fill the bottle over 80% of its capacity!
How many liters of LPG you can safetly put in the callor gas cylinder:
LPG: KG to Litres (-20%)
3.9kg
7 Litres
6kg
10 Litres
13kg
24 Litres
19kg
35 Litres
47kg
90 Litres
LPG: 1KG = ~2Litres
Foto shows the suitable Calor bottle inlet:
Thanks to internal thread adapter is compatible with UK Bayonet (W21.8) to All Europe Adapters SET
so you may fill your bottle everywhere in Europe and outside.
LPGSHOP do not take any responsibility for improper use of offered products.
1 Review
As on the tin, does what it intended.

Good quality, very substantial, machined well. Thanks